You should always have a good deep conditioner in your product stash. Deep conditioning is a very important part in your natural hair regimen. Deep conditioning is vital because it helps prevent damage from heat and styling tools as well as helping to replace moisture and vital proteins into the hair shaft. Yes, you get the point right? IT'S IMPORTANT! I usually deep condition every week for 30 minutes under a steamer or hooded dryer for the best benefits.
But let's get into the best deep conditioners for natural hair. I have found that these deep conditioners are amazing and work really good for my hair.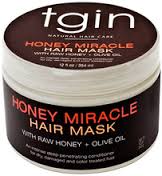 TGIN Honey Miracle Hair Mask  $17.99
This product is so amazing! It locks in moisture repairs damage, it helps improve the shine and manageability of your hair, and reduces shedding and breakage. Wow that's a lot in one jar! The TGIN Honey Miracle Hair Mask makes your hair instantly soft. Its super lightweight and easily glides onto your hair. It contains raw honey for softer, shinier tresses and jojoba and olive oils, that nourish and heal your tresses. This deep conditioner is one of my top choices!
Bask & Bloom Essentials Brahmi Root Hair Masque $16
This deep treatment includes ayurvedic herbal infusion that aids in strengthening, conditioning, and moisturizing your hair. It helps to repair, restore and promote healthy hair growth. It also helps make your hair soft and easier to manage, and it lives up to that!
Apply to freshly washed, damp hair for about 30 – 45 minutes with a shower cap alone or under a hair steamer. Rinse with cool water and style as desired.
nuNAAT Garlic Magic Hair Mask $9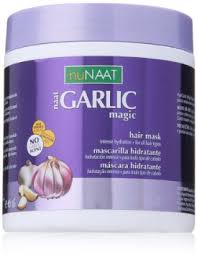 This is an intense conditioning treatment that contains garlic extract. It is designed to moisturize and strengthen hair from the roots. Garlic is known to be a naturally powerful antibiotic and it removes harmful toxins from the hair. It helps relieve dry, itchy scalp. This deep conditioner is lightweight and penetrates the hair very well. This deep conditioner doesn't smell of garlic rather it smells fresh and clean. I really love this deep conditioner as it moisturizes my hair very well.
Obia Naturals Babaassu Deep Conditioner $14.99
This deep conditioner deeply penetrates the hair. It also is a fortifying treatment that repairs and reconstructs your hair.  The Babassu oil in this deep conditioner helps nourish, repair, and soften your hair. I love this deep conditioner because its thick and really coats my hair. It leaves my hair so soft and manageable! Definitely one of my favorites.
SheaMoisture Strengthen, Grow & Restore Treatment Masque Jamaican Black Castor Oil $12.99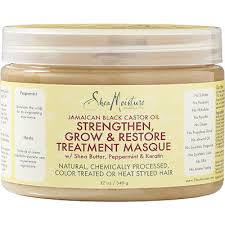 This deep conditioning masque helps to restore and strengthen your hair. It is great for those who regularly color, or straighten their hair. It also helps promote growth and reduces the appearance of breakage and shredding. It has peppermint oil, which helps stimulate the scalp. I love this deep conditioner because it has so many benefits! It's definitely a staple.
*Note these conditioners worked for my hair, results may vary for others*
What are some of your favorite deep conditioners?